MSME Support & Outreach Program
MSME Support & Outreach Program
Syndicate Bank (Lead District Bank, Faridabad)
and
IamSMEofIndia
Invite you to join
Credit Facilitation & Counselling Camp for MSMEs
and
Promotion & Progress Review of
MSME Support & Outreach Program
by
Mr. Shyamal Mishra, IAS,
Jt Secretary, Ministry of Commerce & Observer for Faridabad District
Mr. Pranesh Pathak, IRS,
Commissioner, GST (Central)
Program:
Date: 30th November 2018, Friday
Time: 2.30pm-4.30pm
Venue: IamSMEofIndia Habitat Center,
Sector 11, Mathura Road, Faridabad
Also present would be
All Public Sector Banks of Faridabad District
Officials from all Departments including ESI, EPFO, MSME-DI, DIC, GeM etc.
No Registration Fee
Open to all existing MSMEs, Startups & aspiring Entrepreneurs
SMS "MSME Support – email id" to 9711123111
Hon'ble Prime Minister of India unveiled a special programme on 2nd November 2018 for Support and Outreach to MSMEs.
This is a 12 point Charter Program to help the growth of MSMEs. The Program includes Collateral-free Loans from Public Sector Banks in 59 Minutes, Interest Subsidy of 2% to 5%, Increase of reservation for MSMEs in the Govt. Procurement from 20 to 25% and many more.
In order to create further awareness amongst all members, a special meeting is being organized at the IamSMEofIndia Habitat Center at 2.30 p.m. on Thursday 30th November 2018 to promote  and resolve the issues pertaining to MSMEs.
The progress on psbloansin59minutes.com portal, MSME applications mobilized and social security schemes will also be discussed during the camp.
Shri Shyamal Mishra, IAS, Joint Secretary, Ministry of Commerce, Govt. of India who is monitoring the progress of the program in Faridabad District is joining along with Mr. Pranesh Pathak, IRS, Commissioner GST (Central), Bank Managers, Senior Officials and many more.
We invite all MSMEs to join.
It is an Open Program with No Registration Fee
The programme will be followed by high tea.
Proud to say IamSMEofIndia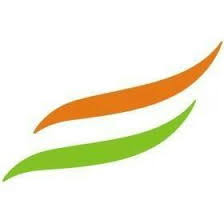 Aviva, the Preferred Life Insurance Partner of IamSMEofIndia
Contact: 9999115261      Visit: www.avivaindia.com
Integrated Association of Micro Small & Medium Enterprises of India 
(Not-for-Profit Institution for Growth & Development of MSMEs)
IamSMEofIndia Habitat Center, Sector 11, Mathura Road, Faridabad- 121006, Haryana, India
Ph: +91-9711101666 (EVP) ; +91-9711123111 (Executive Secretary)
E-mail: info@iamsmeofindia.com ; Website: www.iamsmeofindia.com
Regd. Office: Plot No.66, Sector 27-A, Faridabad- 121003
CIN NO : U73100HR2009NPL039044