Proud to say
I

am

SME

of

India
Gateway to the world of
Progressive, Growth-Focused, Entrepreneurs & Startups
building the New India

FM launches
'Ubharte Sitaare Fund'
for export-oriented MSMEs


Hon'ble Union Finance Minister, Ms Nirmala Sitharaman, has launched the India Exim Bank's "Ubharte Sitaare" scheme to help Micro, Small and Medium Enterprises (MSMEs) which could be future champions.

India Exim Bank's Ubharte Sitaare Programme (USP) will identify Indian companies that have the capability to be future champions in the domestic arena while meeting the global demands.

Under the scheme, an identified company is supported even if it is currently underperforming or may be unable to tap its latent potential to grow.

The programme diagnoses such challenges and provides support through a mix of structured support covering equity, debt and technical assistance.
Proud to say IamSMEofIndia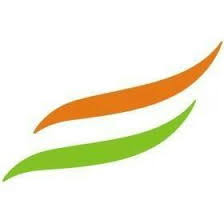 Integrated Association of Micro Small & Medium Enterprises of India
(Not-for-Profit Institution for Growth & Development of MSMEs)
IamSMEofIndia, Sector 11, Mathura Road,
Faridabad- 121006, Haryana, India
Ph: +91-9711101666 (EVP) ; +91-9711123111 (Executive Secretary)
E-mail: info@iamsmeofindia.com ; Website: www.iamsmeofindia.com
CIN NO : U73100HR2009NPL039044

IamSMEofIndia is India's first "GOLD GRADE" National Level Business Member Organisation Accredited by NABET-QCI
Adjudged No.1 at the National Level as "The Most Responsible Business Member Organisation"