Proud to say
I

am

SME

of

India
Gateway to the world of
Progressive, Growth-Focused, Entrepreneurs & Startups
building the New India
SUPPLIER CAPACITY BUILDING PROGRAM

for

TEXTILES & GARMENTS SECTOR
Presentation on

Digital Platform
for
Suppliers Capacity Development Program

for
Industries in Garments & Apparels Sector
by
Social Accountability International




Today, 26th August 2021, Thursday
6.00pm

Join Zoom Meeting


https://us06web.zoom.us/j/87337359363
Meeting ID: 873 3735 9363

Social Accountability International is keenly working with Garment and Apparel Manufacturers in the following areas:
• Introduction to Management Systems and Labour Performance
Improving Productivity and Increasing Production Capacity
• COVID-19 and its impact on workers and businesses
• Best Practices in OHS in the age of COVID-19
• Responsible sub-contracting

SAI has also developed a Digital Platform on "Supplier Capacity Program" and shall be showcasing the same.
• Pilot Testing of SAI's Digital Platform on "Supplier Capacity Program"- Interested members of our organization can go through Social Fingerprint Assessment as a baseline and go through trainings related to social compliance and productivity improvement.
• They can then use this platform and assess their real and calculated production capacity. Participating companies will be given certificate of participation.
• This is one unique platform to support and advance buyer-supplier relationship.
• Feedback/complaints/concerns about working conditions, social compliance from your member companies which would help us fine tune Social Compliance audits & Procedures, as needed.
• Access to SAI's Social Fingerprint Tool and other Programs
• Any other relevant topic that may arise out of discussions.

We invite Industries in Garments & Apparels to join this 45 minute discussion today at 6.00pm
Proud to say IamSMEofIndia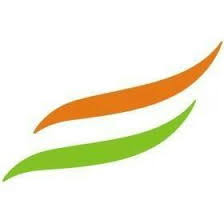 Integrated Association of Micro Small & Medium Enterprises of India
(Not-for-Profit Institution for Growth & Development of MSMEs)
IamSMEofIndia, Sector 11, Mathura Road,
Faridabad- 121006, Haryana, India
Ph: +91-9711101666 (EVP) ; +91-9711123111 (Executive Secretary)
E-mail: info@iamsmeofindia.com ; Website: www.iamsmeofindia.com
CIN NO : U73100HR2009NPL039044

IamSMEofIndia is India's first "GOLD GRADE" National Level Business Member Organisation Accredited by NABET-QCI
Adjudged No.1 at the National Level as "The Most Responsible Business Member Organisation"