Gateway to the world of Meaningful, Progressive, Growth-Focused Next Generation Entrepreneurs building the New India

I
am
SME
of
India
Presents
The Miraculous
Growth Acceleration Program for Small Businesses (GAPS)
"GAPS Web Series"- Season 1
by
Rajive Chawla
Chairman IamSMEofIndia
Starting
28th November 2019, Thursday
5.00 - 6.00 pm
Webinar/ Online Sessions providing Roadmap for Faster Business GrowthSeason-1
Episode 1:
Introduction of GAPS and Managing Growth in Turbulent Times
Language: Mainly Hindi, supported by Simple English
For Entrepreneurs, Professionals, MSMEs, Self-employed, Startups in any business, Individuals, Students or those who wish to start or upscale their business in Manufacturing, Services, Trading, IT/ ITES and any other...
WEBINAR SERIES
Season-1
Starting 28 November 2019, 5.00pm
SMS "
GAPS 1/1 - your email id
" to 9711123111
Growth Acceleration Program for Small Businesses (GAPS)
An irresistible and unparalleled combination ever created to help business owners and entrepreneurs achieve their desired business growth faster than they ever thought possible.
It's a one year structured webinar series
that includes:
• Fortnightly Webinar (24 during the
Year)
• Online Training Sessions
• Individual Counselling and Guidance
• Ready-to-use Solutions for immediate implementation
Registration Fee
• Only Rs.99/- + GST = Rs.116.82 per Episode/ Webinar
Or
•

SAVE 58% on Yearly Subscription


Only Rs.999/- + GST = Rs.1,178.82 for One Year
Yearly subscription includes
1- One Year GAPS Webinar Subscription (24 Episodes)
2. One Year Subscription to Infomediary Services of IamSMEofIndia
3- WhatsApp group inclusion - Interaction with 100's of business contacts
4- Business Advisory - Guidance on overcoming business challanges
5- Credit Counselling & Advice on Loans, Recovery of Delayed or Stuck Payments
6- Advice on GST and taxes
7- IamSME Businessbook Access - Connect with thousands of Businesses Online
8- Digital Marketing Strategy to grow your business
9. Personal face-to-face Meetings with Business Experts and Advisors
10. Free Trainings during the year at IamSMEofIndia
11. Plus Special Advice on Subsidies and Grants, subject to eligibility

NOTE:
The above is not the Comprehensive List of all Activities and benefits of GAPS.
To join, Click and Register Here


Or SMS 'GAPS 1/1 - your email id' to 9711123111
IamSMEofIndia
Sector 11, Mathura Road, Faridabad- 1210006
info@iamsmeofindia.com ; admin@iamsmeofindia.com
+91-9711101666 ; 9711147991
Proud to say IamSMEofIndia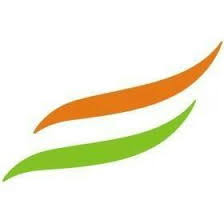 I
am
SME
of
India
Stars of the Week -48

Proud to say IamSMEofIndia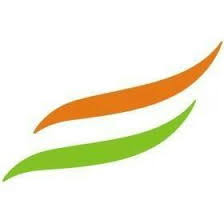 IamSMEofIndia
Mobile App on Android & iOS


The Largest Business Market on your Fingertips!
It's FREE!
DOWNLOAD NOW!



On iOS & Android

The app is packed with everything the MSMEs, Startups, Entrepreneurs, Professionals, Institutions want to know about MSMEs.

It provides for trade and technology queries, policy updates, very useful business tools like networking, b2b Business opportunities, Financial Incentives, Subsidies, etc.

It also has tools to upload company logo, profile and product photographs, videos, E-brochures, pdf Files on the IamSMEofIndia website. Users have access to important information, reports, monthly publications, Business Opportunities, Updates. Professionals can upload their resume using the app. Manufacturers, Service Providers, Startups can upload and market their details.
Join the Fastest Growing
Business Book
Go to
www.iamsmeofindia.com
and
Sign-up Now!
Open & build your own page by Signing up.
Sign-up, post details, pictures, brochures, videos of your Enterprise, Services, Products and it becomes an amazing website for you automatically that you are yourself maintaining and updating daily with your fingertips in fraction of a second.

Add friends, Chat, Send messages and invite your business associates.

Invite your Business Associates, Contact & Friends to Sign-up

Start getting Business Enquiries and find new suppliers for yourself

It's your stepping stone to the world of Progressive Entrepreneurs!
The world of Business opportunities is right, here at your finger-tips!

Try it, and share your feedback with us at info@iamsmeofindia.com
Proud to say IamSMEofIndia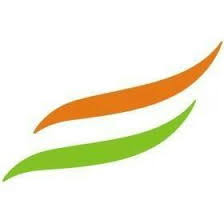 Events & Programs @ IamSMEofIndia
1. 11 November 2019, Monday
Stakeholder Consultation Workshop for Carbon Market opportunities for MSMEs to improve energy efficiency
9.00am-1.00pm, The Claridges, New Delhi
Followed by Lunch
Organised by Ministry of Environment, Forests and Climate Change and The World Bank
If you wish to attend, SMS 'Carbon Market - your email id" to 9711123111

2. 11th November 2019, Monday
Challenges of Scaling and Skilling in Entrepreneurial Setup
2.00pm, Hotel Pullman, Aerocity, New Delhi
Registration Fee: NIL
SMS 'ET Rise - your email id" to 9711123111

3. 12th November 2019, Tuesday
Micro Enterprises in India- A multi-dimensional analysis
9.00am, India Habitat Centre, New Delhi
Registration Fee: NIL
SMS 'GAME - your email id" to 9711123111

4. 20th November 2019, Wednesday
Launch of Corporate Green Leadership Alliance
10.30am-1.30pm, India Habitat Centre, New Delhi
Registration Fee: NIL
SMS 'Green Alliance - your email id" to 9711123111

5. 20-22 November 2019
Promoting Sustainable Business
Eros Hotel, New Delhi

6. 22nd November 2019, Friday
JOB MELA-III
10.00am-3.30pm, India Habitat Centre, New Delhi
Registration Fee: NIL
SMS 'Job Mela - your email id" to 9711123111

7. 23rd November 2019, Saturday
IamSMEofIndia Leaders' Quorum
Catching up with Future now!
An evening of Innovative, Futuristics and game-changing business ideas!
7.00pm, The Oberoi, Gurugram
Followed by StandUp Comedy, Cocktails & Dinner
Registration Fee: NIL
By Invitation Only
SMS 'Quorum - your email id" to 9711123111

8. 28th November 2019, Thursday
Growth Acceleration Program for Small Businesses (GAPS)
by Rajive Chawla, Chairman, IamSMEofIndia
Season:1, Episode: 1
Topic: Intro to GAPS and Managing Business in Turbulent Times
5.00pm-6.00pm
Registration Fee: Rs.99/- only (+ 18% GST)
SMS 'GAPS 1/1 - your email id" to 9711123111

9. ALL WORKING DAYS
Credit Facilitation and Credit Counselling
Financial Incentives
Subsidies & Support Programs
Placement Cell
Compliance Cell
Business Advisory & Legal Desk
Walk-in: 9.30 am-5.00 pm, IamSMEofIndia Habitat Centre, Faridabad
Open to all
SMS "SME Support- your email id" to 9711123111

10. Machinery Loans for all at High Speed
Upto Rs.2.0 crore
No Collateral Security
IamSMEofIndia, Sector 11, Mathura Road, Faridabad
SMS "Credit-your email id" to 9711123111

11. Meetings of the GROWTH CIRCLE
7, 14, 21, 28 November 2019, Thursdays
11-am-1.00pm
Venue: IamSMEofIndia, Faridabad
SMS "Growth Circle- your email id" to 9711123111

12. Meeting to Facilitate Recovery of Overdue & Stuck Payments for Micro & Small Enterprises
6, 13, 20, 27 November 2019, Wednesdays
11.30 am-1.30pm, Chandigarh
Any Micro and Small Enterprise located in Haryana can take help of this Council to recover payments that are overdue and stuck anywhere in India
For more details, Support, SMS "Payment Recovery" to 9711123111
Proud to say, IamSMEofIndia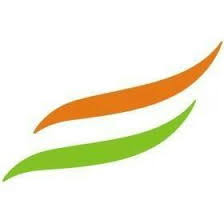 Integrated Association of Micro Small & Medium Enterprises of India
(Not-for-Profit Institution for Growth & Development of MSMEs)
IamSMEofIndia, Sector 11, Mathura Road,
Faridabad- 121006, Haryana, India
Ph: +91-9711101666 (EVP) ; +91-9711123111 (Executive Secretary)
E-mail: info@iamsmeofindia.com ; Website: www.iamsmeofindia.com
CIN NO : U73100HR2009NPL039044

IamSMEofIndia is India's first "GOLD GRADE" National Level Business Member Organisation Accredited by NABET-QCI
Adjudged No.1 at the National Level as "The Most Responsible Business Member Organisation"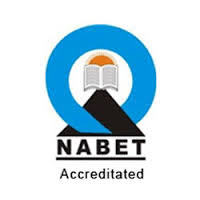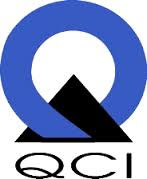 All Trademarks are Property of their respective owners
Copyright © 2019 Integrated Association of Micro, Small & Medium Enterprises of India, All rights reserved.
Disclaimer: The contents of this email are confidential and are intended for the addressee/s only. If any error has misdirected this e-mail, you must not use, disclose, distribute, copy, print, or rely on this e-mail.. If you are not the intended recipient please advise by return email. We do not warrant that this email is free of a virus or any other defect. Care has been taken to provide authentic information, but it is advisable to confirm/verify with a qualified legal practitioner before implementing any suggestions. You are receiving this email as present or potential Member/Associate of Integrated Association of Micro, Small & Medium Enterprises of India. If you do not wish to receive these e-mails, please reply and write "UNSUBSCRIBE" in the subject field.

Our mailing address is:


Integrated Association of Micro, Small & Medium Enterprises of India

B-1/21

Sector 11, Mathura Road

Faridabad 121006

India

Add us to your address book



unsubscribe from this list update subscription preferences