IMPORTANT SESSIONS THIS WEEK at IamSMEofIndia
15 Oct, Tues: How to start and Grow Exports Business?
16 Oct, Wed: Recovery of delayed & Stuck Payments
17 Oct, Thurs: Opportunity Circle Meet
17 Oct, Thurs: Growth Circle Meet
18 Oct, Fri: DISC Personality Test for Entrepreneurs
Proud to say IamSMEofIndia
ECGC Ltd.
(Export Credit Guarantee Corporation)
and
IamSMEofIndia
present
All you want to know about Exports
Global Expansion Strategy for SMEs


How to start & Grow Export Business?
How to expand global markets?
What are the incentives available for exports?
What is the documentation required for Exports?
How do you create a brand that can compete in the overseas market?

15th October, Tuesday
11.00am-1.00pm
IamSMEofIndia, Sector 11, Mathura Road, Faridabad
Followed by Lunch
No Registration Fee
Open to all MSMEs, Entrepreneurs, Professionals, Startups looking at Global Expansion and wishing to Export

To Register, SMS 'Exports - your mail id' to 9711123111
Or Register here



Proud to say IamSMEofIndia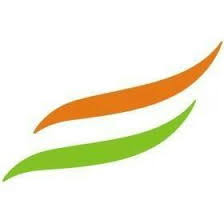 IamSMEofIndia
Mobile App on Android & iOS


The Largest Business Market on your Fingertips!
It's FREE!
DOWNLOAD NOW!



On iOS & Android

The app is packed with everything the MSMEs, Startups, Entrepreneurs, Professionals, Institutions want to know about MSMEs.

It provides for trade and technology queries, policy updates, very useful business tools like networking, b2b Business opportunities, Financial Incentives, Subsidies, etc.

It also has tools to upload company logo, profile and product photographs, videos, E-brochures, pdf Files on the IamSMEofIndia website. Users have access to important information, reports, monthly publications, Business Opportunities, Updates. Professionals can upload their resume using the app. Manufacturers, Service Providers, Startups can upload and market their details.

The app also provides information on IamSMEofIndia's forthcoming events and register participation using the app.
Just Go to
www.iamsmeofindia.com
and
Sign-up for Free!
Open & build your own page by Signing up for Free.

Sign-up, post details, pictures, brochures, videos of your Enterprise, Services, Products and it becomes an amazing website for you automatically that you are yourself maintaining and updating daily with your fingertips in fraction of a second.

Add friends, Chat, Send messages and invite your business associates.

Invite your Business Associates, Contact & Friends to Sign-up

Start getting Business Enquiries and find new suppliers for yourself

It's your stepping stone to the world of Progressive Entrepreneurs!
The world of Business opportunities is right, here at your finger-tips!

Try it, and share your feedback with us at info@iamsmeofindia.com
Proud to say IamSMEofIndia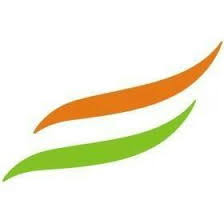 IamSMEofIndia
presents
DISC Personality Test



18th October, Friday
2.30pm-4.30pm
IamSMEofIndia, Sector 11, Mathura Road, Faridabad
Followed by Hi-Tea
No Registration Fee
Open to all MSMEs, Entrepreneurs, Professionals, Startups
To Register, SMS 'DISC - your mail id' to 9711123111
Or Register here

What is DiSC®

The DiSC profile, published by Wiley, is a non-judgmental tool used for discussion of people's behavioral differences.

The DiSC® model provides a common language that people can use to better understand themselves and to adapt their behaviors with others — within a work team, a sales relationship, a leadership position, or other relationships.

DiSC profiles help you and your team:
Increase your self-knowledge: how you respond to conflict, what motivates you, what causes you stress, and how you solve problems

Improve working relationships by recognizing the communication needs of team members

Facilitate better teamwork and teach productive conflict

Develop stronger sales skills by identifying and responding to customer styles

Manage more effectively by understanding the dispositions and priorities of employees and team members
Dominance: Person places emphasis on accomplishing results, the bottom line, confidence

Influence: Person places emphasis on influencing or persuading others, openness, relationships

Steadiness: Person places emphasis on cooperation, sincerity, dependability

Conscientiousness: Person places emphasis on quality and accuracy, expertise, competency
Proud to say IamSMEofIndia
All Trademarks are Property of their respective owners
IamSMEofIndia
Stars of the Week- 42


Proud to say IamSMEofIndia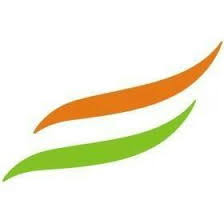 EVERY THURSDAY
Business Development Day
OPPORTUNITY CIRCLE:
Business Networking Over Breakfast.
Where large group of businessmen come together to share their experiences and exchange referrals.

Use these lean times as an opportunity to get connected to the right people who refer you to new customers. Each member becomes your sales team whom you groom over period of time.

Date: 3, 10, 17, 24, 31 October 2019, Thursday
Time: 8:00 am - 10:00am followed by Sumptuous breakfast
Venue: Radisson Blu, Faridabad
Meeting Fee: Subsidized by IamSMEofIndia. Net Members' Contribution Rs. 800/- All Inclusive (including venue charges, tea, coffee & breakfast).
8:00 am 8:29 am - networking over tea and coffee
8:30 am 10:00 am - Business Meeting
10:01 onwards Breakfast till 11:00am

Growth Circle:
Complete Handholding of Small Businesses to Grow 5 Times within 2 years, with Trainings, Advice, Grants, Savings and Financial Incentives!
Date: 3, 10, 17, 24, 31 October 2019, Thursday
Time: 11.00am-1.00pm
Venue: IamSMEofIndia, Sector 11, Mathura Road, Faridabad
Followed by Lunch
Proud to say IamSMEofIndia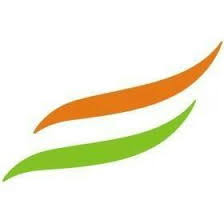 Events & Programs @ IamSMEofIndia
1. 15th October 2019, Tuesday
All you want to know about Starting/ Enhancing Exports Business
11.00am-1.00pm, IamSMEofIndia, Faridabad
Followed by Lunch
No Registration Fee
Organised by ECGC & IamSMEofIndia
SMS 'Exports - your email id" to 9711123111

2. Workshop- DISC Personality Test
18th October 2019, Friday, 2.30pm-4.30pm, IamSMEofIndia
Followed by Lunch
Registration Fee: NIL
SMS 'DISC - your email id" to 9711123111

3. ALL WORKING DAYS
Credit Facilitation and Credit Counselling
Financial Incentives
Subsidies & Support Programs
Placement Cell
Compliance Cell
Business Advisory & Legal Desk
Walk-in: 9.30 am-5.00 pm, IamSMEofIndia Habitat Centre, Faridabad
Open to all
SMS "SME Support- your email id" to 9711123111

4. Machinery Loans for all at High Speed
Upto Rs.2.0 crore @ 9.25-10%
No Collateral Security
IamSMEofIndia, Sector 11, Mathura Road, Faridabad
SMS "Credit-your email id" to 9711123111

5. Meetings of the OPPORTUNITY CIRCLE
3, 10, 17, 24, 31 October, Thursday
8.00am Sharp
Venue: Hotel Radisson Blu, Faridabad
Breakfast, Conference & Training Meeting Fee:
Rs.1500/-, Less 50% Sponsorship by IamSMEofIndia. Net Rs.800/- only
SMS "Opportunity Circle- your email id" to 9711123111

6. Meetings of the GROWTH CIRCLE
3, 10, 17, 24, 31 October, Thursday
11-am-1.00pm
Venue: IamSMEofIndia, Faridabad
SMS "Growth Circle- your email id" to 9711123111

7. Meeting to Facilitate Recovery of Overdue & Stuck Payments for Micro & Small Enterprises
3 (Thursday), 9, 16, 23, 30 October 2019, Wednesdays
11.00 am-1.00pm, Chandigarh
Any Micro and Small Enterprise located in Haryana can take help of this Council to recover payments that are overdue and stuck anywhere in India
For more details, Support, SMS "Payment Recovery" to 9711123111
Proud to say, IamSMEofIndia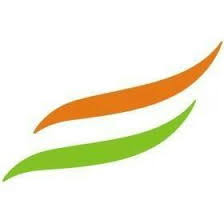 Integrated Association of Micro Small & Medium Enterprises of India
(Not-for-Profit Institution for Growth & Development of MSMEs)
IamSMEofIndia, Sector 11, Mathura Road,
Faridabad- 121006, Haryana, India
Ph: +91-9711101666 (EVP) ; +91-9711123111 (Executive Secretary)
E-mail: info@iamsmeofindia.com ; Website: www.iamsmeofindia.com
CIN NO : U73100HR2009NPL039044
All Trademarks are Property of their respective owners
Copyright © 2019 Integrated Association of Micro, Small & Medium Enterprises of India, All rights reserved.
Disclaimer: The contents of this email are confidential and are intended for the addressee/s only. If any error has misdirected this e-mail, you must not use, disclose, distribute, copy, print, or rely on this e-mail.. If you are not the intended recipient please advise by return email. We do not warrant that this email is free of a virus or any other defect. Care has been taken to provide authentic information, but it is advisable to confirm/verify with a qualified legal practitioner before implementing any suggestions. You are receiving this email as present or potential Member/Associate of Integrated Association of Micro, Small & Medium Enterprises of India. If you do not wish to receive these e-mails, please reply and write "UNSUBSCRIBE" in the subject field.

Our mailing address is:


Integrated Association of Micro, Small & Medium Enterprises of India

B-1/21

Sector 11, Mathura Road

Faridabad 121006

India

Add us to your address book



unsubscribe from this list update subscription preferences