IamSMEofIndia
presents
Leadership for Future Conclave
14-15 September 2019
ITC Grand Bharat, Mewat


Objectives:
To Identify, Train, Induct and Nurture the Future Business Leaders
To identify New Challenges & Pains and Find Solutions
To Identify New Opportunities and the Way Forward
To Share Best Practices and Grow Together

14-15 September 2019
ITC Grand Bharat, Mewat
(Residential Program)

Registration Fee: Its a Fully Sponsored Event.
To avoid last minute cancellations and absenteeism, Selected Participants shall be required to pay Rs.10,000/- plus GST as Commitment Fee.
(Spouses of Invitees are Welcome to Join)

To Register, SMS 'Future Leader - your email id" to 9711123111
Or Email your CV to: info@iamsmeofindia.com

Participation by Invitation Only!

The New India is different. We see a certain 'Shift in the wind'… in the world around us… in every sphere… in Politics, Business, Society, Technology, Tastes, Trends & Culture.
We also see a significant change in our business models. Many of our member units are shifting from First Generation to the Next.
Challenges, Opportunities as well as requirements of SMEs are also changing faster than ever before. Today's New age Laws, New age compliances, New age Technologies, New Competition and the world of New opportunities require new set of Talents, Skills and Leadership to grow one's own business and be the Entrepreneurs' Leader of future!
At IamSMEofIndia, we believe in Innovative Services and Business ideas, New-age Practices, Pro-active Change Management and induction of New thought Leaders. In fact, we are perennially looking for the Change Drivers and helping create business community leaders.
In the recent times, many new members, business leaders from across India have joined IamSMEofIndia. They are Entrepreneurs that bring fresh talent to our forum. There's also a whole lot of Young Entrepreneurs with us today. The in-built Energy they carry just needs a direction and opportunity to show remarkable results and take their Businesses to the Next Level and also assume Community Leadership.
To identify, groom, nurture and develop this Leadership for the Future, we are organising this one-of-it's-kind "Leadership For Future Conclave" as follows:
Venue: ITC Grand Bharat, Mewat (near Gurugram)
Check-in: 14th September 2019, Saturday, 3.00pm
Check-out: 15th September 2019, Sunday, 4.30pm
IamSMEofIndia has organised many Leadership Development Programs in the past and many of us have attended- Goa • Udaipur • Jaipur • Thailand • Germany • Gulmarg • Varanasi • Surajkund and many more in our own Faridabad and Gurgaon.

In each program we have tried to engage Members, motivated them to Grow their personal business and also assume Business Leadership Projects and don responsibilities. This is the way we have successfully developed our IamSMEofIndia Leadership Team.

This year's Business Leadership Conclave is focused at Identifying, Bringing out and Inducting the New Members, New-age Leadership Talent. We are inviting and Sponsoring about 75 Entrepreneurs & Business Leaders, including some Speakers and Thought Leaders from across India and abroad.

I fully understand that some very interested members may be disappointed but this is the only way we can give space to New Potential Leaders. So I need your understanding.
IamSMEofIndia is investing hugely in developing the Entrepreneurial leadership for future.
The program is largely sponsored with token amount of only Rs.10,000/- plus GST as Commitment Fee.
Proud to say IamSMEofIndia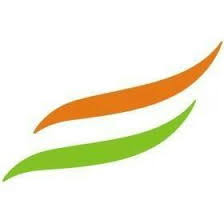 Department of Industries & Commerce
Government of Haryana
Cordially invites you to the Foundation Stone laying ceremony of
Quality Marking Centre, Faridabad
(A state-of-the-art Common Facility Centre for Industrial Quality Testing Services)

4th September 2019, Wednesday
10.30pm
ITI Compound, NH-4, NIT Faridabad
by
Sh. Vipul Goel
Hon'ble Industries & Commerce, Skill Development & Industrial Training and Environment & Climate Change Minister, Haryana

in the auspicious presence of
Smt. Seema Trikha MLA Badkhal, Sh. Mool Chand Sharma MLA Ballabgarh, Sh. Nagender Bhadana MLA Faridabad NIT, Sh. Tek Chand Sharma MLA Prithla
and
Sh. Devender Singh IAS Additional Chief Secretary (Industries & Commerce, Haryana), Dr. Yash Garg (Director of Industries, Haryana) and Sh. Atul Kumar (Deputy Commissioner, Faridabad)

All are Invited to join!
Change Management Vs Change Leadership


"When the rate of change on the outside, is greater than the rate of change on the inside, the end is near".

5th September 2019, Thursday
2.00pm - 5.30pm
IamSMEofIndia, Sector 11, Mathura Road, Faridabad
Followed by Hi-tea
Registration Fee: Rs.2,000/- per delegate (GST 18% extra)
To Register, SMS 'Change Leadership - your email id' to 9711123111

Or, Register here:

Introduction
Are you aware of the existing regulations for Businesses?
Are you aware of the new regulations being brought in?
Are you aware of how this will affect your business?
Are you aware of the penalties for not following these regulations?

If you are aware, then there is Good News and Bad News.
The Good News is that you are ahead of many who are not aware of these regulations and their effect on your business.
The Bad News is that knowing is not enough.

What are you and your organization DOING to implement these changes? The truth is that KNOWING without DOING is not KNOWING. These are just some of many changes that SME's need to adapt to keep up with the changing world ourside

The Bigger Question is: "What are you as a Leader doing to keep up with the rate of change in the world around you?"

Remember, "If the rate of change on the outside is faster than the rate of change on the inside, then the end is near".

How are you preparing yourself, your business and your people for the changes ahead?

Come and join us in an inspiring, uplifting afternoon session where World Change Leadership Guru Stanley Beckett from WOW Factors India will be partnering with IamSMEofINDIA to discuss the difference between change management and change leadership, and how you can start right away to turn your business into a Change Leadership organization.

The future of your business might just depend on it.

As the saying goes, "The best time to plant a tree was 5 years ago. The second best time to plant a tree it TODAY".

If you have not started turning your business into a Change Leadership organization, then TODAY is the time for you to take action. See you there.
In Association with
Wow Factors India
Proud to say IamSMEofIndia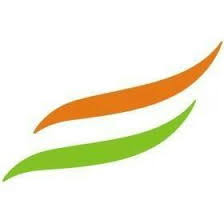 IamSMEofIndia
Stars of the Week- 36


Proud to say IamSMEofIndia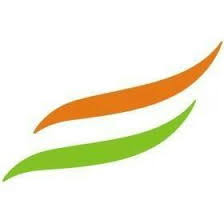 For Quotes, SMS 'Insurance-your email id' to 9711123111
Insurance is the subject matter of solicitation
This Week @ IamSMEofIndia
1. 4th September 2019, Wednesday
Foundation Stone-laying Ceremony of
Common Facility Centre (Quality Testing Services)
10.30am, ITI Compound, NH-4, NIT Faridabad

2. Workshop- Change Management Vs. Change Leadership
5th September 2019, Thursday, 2.00pm-5.30pm, IamSMEofIndia
Followed by Hi-Tea
Registration Fee: Rs.2,000/- + GST per delegate
SMS 'Change Leadership - your email id" to 9711123111

3. Leadership for Future Conclave
14-15 September, ITC Grand Bharat, Mewat
Organised by IamSMEofIndia.

4. ALL WORKING DAYS
Credit Facilitation and Credit Counselling
Financial Incentives
Subsidies & Support Programs
Placement Cell
Compliance Cell
Business Advisory & Legal Desk
Walk-in: 9.30 am-5.30 pm, IamSMEofIndia Habitat Centre, Faridabad
Open to all
SMS "SME Support- your email id" to 9711123111

5. Machinery Loans for all at High Speed
Upto Rs.2.0 crore @ 9.25-10%
No Collateral Security
IamSMEofIndia, Sector 11, Mathura Road, Faridabad
SMS "Credit-your email id" to 9711123111

6. Meetings of the OPPORTUNITY CIRCLE
5, 12, 19, 26 September, Thursday
8.00am-9.30am Sharp
Venue: Hotel Radisson Blu, Faridabad
Breakfast, Conference & Training Meeting Fee:
Rs.1500/-, Less 50% Sponsorship by IamSMEofIndia. Net Rs.800/- only
SMS "Opportunity Circle- your email id" to 9711123111

7. Meetings of the GROWTH CIRCLE
5, 12, 19, 26 September, Thursday
11-am-2.00pm
Venue: IamSMEofIndia, Faridabad
Program Fee (Monthly):
Rs.15,000/- + GST
SMS "Growth Circle- your email id" to 9711123111

8. Meeting to Facilitate Recovery of Overdue & Stuck Payments for Micro & Small Enterprises
4, 11, 18, 25 September 2019, Wednesday
11.00 am-1.00pm, Chandigarh
Any Micro and Small Enterprise located in Haryana can take help of this Council to recover payments that are overdue and stuck anywhere in India
For more details, Support, SMS "Payment Recovery" to 9711123111
Proud to say, IamSMEofIndia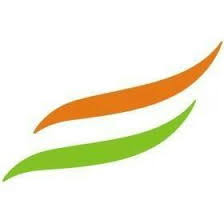 Integrated Association of Micro Small & Medium Enterprises of India
(Not-for-Profit Institution for Growth & Development of MSMEs)
IamSMEofIndia, Sector 11, Mathura Road,
Faridabad- 121006, Haryana, India
Ph: +91-9711101666 (EVP) ; +91-9711123111 (Executive Secretary)
E-mail: info@iamsmeofindia.com ; Website: www.iamsmeofindia.com
CIN NO : U73100HR2009NPL039044
Copyright © 2019 Integrated Association of Micro, Small & Medium Enterprises of India, All rights reserved.
Disclaimer: The contents of this email are confidential and are intended for the addressee/s only. If any error has misdirected this e-mail, you must not use, disclose, distribute, copy, print, or rely on this e-mail.. If you are not the intended recipient please advise by return email. We do not warrant that this email is free of a virus or any other defect. Care has been taken to provide authentic information, but it is advisable to confirm/verify with a qualified legal practitioner before implementing any suggestions. You are receiving this email as present or potential Member/Associate of Integrated Association of Micro, Small & Medium Enterprises of India. If you do not wish to receive these e-mails, please reply and write "UNSUBSCRIBE" in the subject field.

Our mailing address is:


Integrated Association of Micro, Small & Medium Enterprises of India

B-1/21

Sector 11, Mathura Road

Faridabad

121006

India

Add us to your address book



unsubscribe from this list update subscription preferences