Participate in
K 2019
16-23 October
Dusseldorf, Germany


World's No.1 Trade Fair for
Plastics & Rubber
Financial Incentive:
* To encourage MSMEs participate, handhold them and help them in b2b Meetings and Export enquiries, IamSMEofIndia (Haryana Chapter) facilitates Financial incentive upto Rs.6.0 lakhs to cover the costs of participation (Stall Charges, Air-tickets, Boarding, Lodging). *T&C Apply

For Visiting Delegates, very economical packages have been finalised.

Choose from 3 economical packages:
• 5 nights covering Germany & Netherlands (Amsterdam)
Or
• 9 nights covering Budapest, Bratislava, Vienna, Prague, Cologne, Dusseldorf
• Packages inclusive of Airtickets, Hotel stay, Daily Breakfast, Daily Indian Dinner, Insurance, Visa etc. Please send the attachment for complete details, inclusions & exclusions.

For details, click here:




Register Now:



For more details:
• Gaurav K Rai, Executive Director, 9711147991
• Parminder Singh, Executive Vice President, 9711101666
• LekhRaj Sharma, Executive Secretary, 9711123111
• Piyush K Parashar, Asst. Relationship Manager, 9711101333

IamSMEofIndia
Not-for-profit Institution that provides Services, Trainings, Coaching, Mentoring, Handholding, Incentives, Savings, Subsidies & Solutions for Accelerated Growth of Entrepreneurs, MSMEs, Startups
Proud to say IamSMEofIndia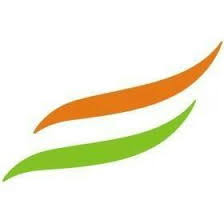 DGFT and EEPC INDIA
Ministry of Commerce & Industry, Govt. of India
in Association with
IamSMEofIndia
present


Export Awareness Program
On Niryat Bandhu Scheme
Global Business Opportunities at IESS
and
Interactive session on The Invoice Finance Advantage:
Collateral-Free Trade Finance made Easy

28th August 2019, Wednesday
5.30pm - 8.00pm
Radisson Blu, Faridabad
Followed by Dinner

No Registration Fee but Prior Registration Must
To Register, SMS 'Engg Exports - your email id' to 9711123111

Or, Register here:

INTRODUCTION
The main objective of the program is to promote potential exporters by training them on the nitty-gritty of foreign trade through counseling and motivating sessions. The scheme also acknowledges the importance of the Micro and Small Scale Enterprises (MSME) in India's manufacturing sector in terms of output, employment and exports from India.

The program provides you the platform to have direct conversation with Senior DGFT officials who will deliberate on the most promising market for Indian engineering exports especially MSMEs and the role of DGFT in hand-holding the industry in taking their business across borders. This discussion is of immense significance in light of upcoming review of Foreign Trade Policy in new GST Era and will cover:
Role of DGFT as Niryat Bandhu

Various schemes of DGFT for exporters

Open House with Senior DGFT officials

DRIP CAPITAL:
Drip Capital offers a unique trade financing product targeted towards SMEs in developing markets. Their comprehensive and automated risk assessment model allows rapidly growing SMEs quick and easy access to finance.

With a focus on technology, Drip aims to eliminate the hassle of paperwork and bureaucracy and create a seamless borrowing experience for its clients.

Content: Export finance includes the purchase, funding, management and collection of short-term export receivables, based on goods exported to existing foreign buyers. Export finance works on the principle of invoice discounting & is primarily dependent on the exporter, the buyer, & the transaction history between them. The export factoring method has several benefits like increased sales in foreign markets by offering competitive terms of sale, protection against credit losses, accelerated cash flow, no requirement of providing/pledging additional asset/collateral, boost in working capital etc. In order to appraise exporter members about this product, and the process and modalities involved in availing easy export finance, the session will cover the following points:

- Working capital issues faced by SME Exporters
- Overview of Export Finance
- Key offering and benefits to exporters
- Case Study
- Process for procuring Export Finance


EEPC INDIA :
EEPC India has been the face of Indian engineering exports over a span of 63 years when India grew from a nation exporting just $10 million of engineering goods in 1955 to $83.2 billion in 2018-19 and is regarded as the model EPC in India by the Union Ministry of Commerce and Industry.

EEPC India is now a full member of the France-based UFI – the Global Association of the Exhibition Industry – and our Annual Show, IESS received the status of 'UFI-approved International Event' from the VIIth edition held in March 2018. EEPC India also received BMO accreditation of the Quality Council of India (QCI) – NABET (National Accreditation Board for Education and Training is one of the constituent boards of the QCI). The BMO accreditation mechanism by all stakeholders is becoming a game-changer towards nation-building, in promoting and developing strategies for MSMEs to participate in various government schemes including Make in India, Zero Defect Zero Effect (ZED), and Start Up India.

EEPC India is the premier trade and investment promotion organisation in India. It is sponsored by the Ministry of Commerce & Industry, Government of India, and caters to the Indian engineering sector. As an advisory body it actively contributes to the policies of the Government of India and acts as an interface between the engineering industry and the government.


KEY FEATURES OF IESS – VII
IESS VIII was the biggest platform for Indian exporters to widen their client base and develop their businesses across the globe through the largest Trade and Investment Show in South India. The VIIth IESS witnessed 14 sessions, more than 95 speakers, over 500 delegates from 100 nations, more than 300 exhibitors and 10,000 business visitors. Subcontracting Expo, EEPC Mitra – Humanoid, Arjun Mark II Tank were among the new attractions this year.
Support from the Ministries of Commerce & Industry and MSME, DHI, Flanders (Belgium) as the Focus Region, Tamil Nadu as the Host State, UP and Haryana as Partner States. West Bengal as the Focus State, ISB as the Knowledge Partner, and DHL as the Logistics Partner made this edition very powerful. The country pavilions had a strong presence of Bangladesh, Korea, Taiwan, UAE, and Uzbekistan, besides the Czech Republic and Belgium.
The 14 sessions included the Indo-Czech Bilateral Forum, 5th JWG Meeting on Heavy Engineering and Advanced Manufacturing, and Global Sourcing Meets by DEWA (Dubai Electricity and Water Authority), the US-based Dover Corporation, and Germany-based Siemens.
Four MoUs were signed at the event including three by EEPC India and the Association of Small and Medium-sized Enterprises and Crafts of the Czech Republic (AMSP), the National Institute of Design (NID) and the MSME Department of Tamil Nadu Government for organizing IESS VIII in Chennai; the fourth MoU was between the Czech company Chemoprojekt and the Indian company Accuspeed Engineering Services India Limited.
According to the feedback received from the exhibitors, 10,671 contacts were made, an average of around 55 contacts per participant, and $16,200 worth of total orders and $719,102 worth of total enquiries were received. Around 26% of the respondents found the Business Visitors excellent, 27% rated Business Deals very satisfactory, and they look forward to IESS VIII over 14-16 March 2019 in Chennai.


WHO SHOULD ATTEND
Entrepreneurs, Exporters / Importers, Manufacturers/Traders, Employees of export house/status holders, Anyone with interest in Exports, Senior Management Personnel, CEOs, CFOs etc.
Have a track record of 6 shipments in past 6 months
Are selling to geographies other than Africa
LEO volume of USD 300,000 in past 12 months
Export product should have shelf-life of 6 months
For detailed discussion on the subject, we invite you to join us in the interactive session as per the below program:
TENTATIVE PROGRAM
Registration

Welcome Address by Shri Pradeep Agarwal ,Deputy Chairman, EEPC INDIA

Introductory Address by Mr. Rajiv Chawla, Chairman, IAMSME

Address by Mr. Rakesh Suraj, Regional Director, EEPC India on Global Business Opportunities in IESS

Presentation by Drip Capital on Alternative Sources for Finance for SME

Presentation by Mr. Nitish Suri, Dy. DGFT, CLA North, Ministry of Commerce & Industry, Govt. of India

Address by Mrs. Vasundhara Sinha, IRS, Additional Director General of Foreign Trade, Ministry of Commerce & Industry, Govt. of India

Open House Session

Networking Dinner
As we have limited number of seats, kindly send us filled registration form placed below at the earliest. There are no participation charges but prior confirmation is MUST.
Proud to say IamSMEofIndia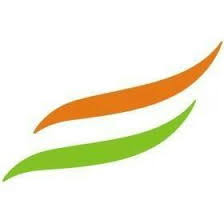 SESSION-1:
10 Traits of Powerful Leadership
and
The Science of Mapping & Seeing yourself in the Leadership Scale


29th August 2019, Thursday
2.00pm - 5.30pm
IamSMEofIndia, Sector 11, Mathura Road, Faridabad
Followed by Hi-tea
Registration Fee: Rs.2,000/- per delegate (GST 18% extra)
To Register, SMS 'Leadership Session-1 - your email id' to 9711123111

SESSION-2:
Change Management V/s Change Leadership


"When the rate of change on the outside, is greater than the rate of change on the inside, the end is near".
To sustain and grow, Leaders foresee change, implement and take everyone along

5th September 2019, Thursday
2.00pm - 5.30pm
IamSMEofIndia, Sector 11, Mathura Road, Faridabad
Followed by Hi-tea
Registration Fee: Rs.2,000/- per delegate (GST 18% extra)
To Register, SMS 'Leadership Session-2 - your email id' to 9711123111

Or, Register here:


Introduction
Thoreau once said "We are what we repeatedly do. Excellence is not an act, but a habit".

We can extend this to the field of Leadership by stating, "Leaders become great leaders, not through actions, but through consciously created powerful habits".

As leaders, we already have a list of unconscious habits – some helping to transform us into great leaders, some taking us away from this goal. Many time leaders fail to create great habits because they are not aware of which habits they are lacking in. Their followers might be biased or might be afraid to point these habit out.

The first step towards change is awareness. In this powerful, fun filled training you will first do a proper assessment to determine your strength in each area.
Once this is done, you will be empowered to understand what you as a leader can do to further strengthen each area.
We will also take a look at the latest research into the science of leadership. How the mind works, and how to create powerful habits.
Finally you will be led to understand the difference between a leader who uses force, and one who uses power, and how do you increase your power and respect as a leader.
What you'll learn
You will be introduced to the top 10 traits of leadership
You will be led to understand how habits are formed and where they reside in the mind
You will access yourself and gain knowledge and insight into the 10 powerful leadership traits
You will understand the steps needed to increase all your traits to ensure a more powerful overall performance
You will understand the latest science in the study of leadership
You will understand the difference between using power and force as a leader
You will gain insight into how to best empower your staff and yourself as a leader so that respect is earned
Knowing yourself better as a leader
Understanding how others view you as a leader, empowering you to improve on weaknesses
Learn what the 10 traits of true leaders are, and assess your strength in each trait
Discover the origin of power and learn how to create more power in your leadership
Learn the No.1 tool for creating happier working environments for yourself and your team
Discover how to creating powerful, productive teams which have a clear common goal and purpose
In Association with
Wow Factors India


Proud to say IamSMEofIndia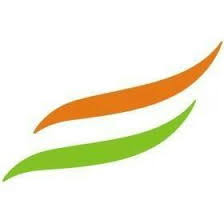 IamSMEofIndia
Women Entrepreneurs' Cell
presents
EFG- Entrepreneurship for Girls
Valedictory Session


Chief Guest: Sh. Vipul Goel
Hon'ble Cabinet Minister Haryana
(Industries & Commerce, Environment and Skill Development)

31st August 2019, Saturday
10.30am-1.00pm
YMCA University, Faridabad

No Registration Fee
All are invited to join and Cheer
The year long program started an year back comes to an end

More than 200 Girls trained for Entrepreneurship

Trainings included more than 15 Classroom sessions by Professionals, Field and Industry visits

Preparation of Project Reports, Credit

Counselling

Girl students from more than 10 Colleges participated
Proud to say IamSMEofIndia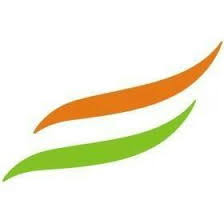 IamSMEofIndia
Stars of the Week- 34

Proud to say IamSMEofIndia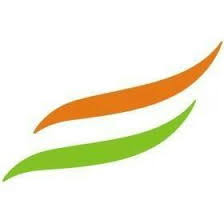 For Quotes, SMS 'Insurance-your email id' to 9711123111
Insurance is the subject matter of solicitation
August 2019 Calendar
1. Launch of the Growth Circle!
1st August 2019, Thursday
IamSMEofIndia, Sector 11, Mathura Road, Faridabad
11.00am-4.00pm (Includes Lunch & Tea Arrangements)
Only for those Registered for Growth Circle
To join, SMS 'Grow Faster - your email id' to 9711123111

2. MSME Day at Gems & Jewellery Exhibition, Mumbai
11th August 2019, Sunday, 10.30am
Organised by Gems & Jewellery Exports promotion Council
Speaker: Mr Rajive Chawla, Chairman, IamSMEofIndia

3. Job Fair at IamSMEofIndia
22nd August 2019, Thursday, 10.00am-4.00pm
No Registration Fee

4. Exports Awareness Session
28th August 2019, Wednesday, 5.30pm-8.30pm
Radisson Blu, Faridabad
Followed by Dinner
Registration Fee: NIL (Prior Registration Must)
SMS 'Engg Exports - your email id" to 9711123111

5. Workshop- 10 Traits of Great Leadership
29th August 2019, Thursday, 2.00pm-5.30pm, IamSMEofIndia
Followed by Hi-Tea
Registration Fee: Rs.2,000/- + GST per delegate
SMS 'Leadership Session 1 - your email id" to 9711123111

6. Entrepreneurship for Girls- Valedictory Function
31st August 2019, Saturday, 10.30am
YMCA University, Faridabad
Organised by IamSMEofIndia Women Entrepreneurship Cell (WEC)

7. ALL WORKING DAYS
Credit Facilitation and Credit Counselling
Financial Incentives
Subsidies & Support Programs
Placement Cell
Compliance Cell
Business Advisory & Legal Desk
Walk-in: 9.30 am-5.30 pm, IamSMEofIndia Habitat Centre, Faridabad
Open to all
SMS "SME Support- your email id" to 9711123111

8. Machinery Loans for all at High Speed
Upto Rs.2.0 crore @ 9.25-10%
No Collateral Security
IamSMEofIndia, Sector 11, Mathura Road, Faridabad
SMS "Credit-your email id" to 9711123111

9. Meetings of the OPPORTUNITY CIRCLE
1, 8, 22, 29 August 2019, Thursdays
8.00am-9.30am Sharp
Venue: Hotel Radisson Blu, Faridabad
Breakfast, Conference & Training Meeting Fee:
Rs.1500/-, Less 50% Sponsorship by IamSMEofIndia. Net Rs.800/- only
SMS "Opportunity Circle- your email id" to 9711123111

10. Meetings of the GROWTH CIRCLE
1, 8, 22, 29 August 2019, Thursdays
11-am-2.00pm
Venue: IamSMEofIndia, Faridabad
Program Fee:
Rs.15,000/- pm + GST
SMS "Growth Circle- your email id" to 9711123111

11. Meeting to Facilitate Recovery of Overdue & Stuck Payments for Micro & Small Enterprises
1 (Thursday), 7, 14, 21, 28 August 2019, Wednesdays
11.00 am-1.00pm, Chandigarh
Any Micro and Small Enterprise located in Haryana can take help of this Council to recover payments that are overdue and stuck anywhere in India
For more details, Support, SMS "Payment Recovery" to 9711123111
Proud to say, IamSMEofIndia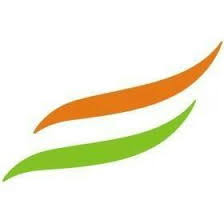 Integrated Association of Micro Small & Medium Enterprises of India
(Not-for-Profit Institution for Growth & Development of MSMEs)
IamSMEofIndia, Sector 11, Mathura Road,
Faridabad- 121006, Haryana, India
Ph: +91-9711101666 (EVP) ; +91-9711123111 (Executive Secretary)
E-mail: info@iamsmeofindia.com ; Website: www.iamsmeofindia.com
CIN NO : U73100HR2009NPL039044
Copyright © 2019 Integrated Association of Micro, Small & Medium Enterprises of India, All rights reserved.
Disclaimer: The contents of this email are confidential and are intended for the addressee/s only. If any error has misdirected this e-mail, you must not use, disclose, distribute, copy, print, or rely on this e-mail.. If you are not the intended recipient please advise by return email. We do not warrant that this email is free of a virus or any other defect. Care has been taken to provide authentic information, but it is advisable to confirm/verify with a qualified legal practitioner before implementing any suggestions. You are receiving this email as present or potential Member/Associate of Integrated Association of Micro, Small & Medium Enterprises of India. If you do not wish to receive these e-mails, please reply and write "UNSUBSCRIBE" in the subject field.

Our mailing address is:


Integrated Association of Micro, Small & Medium Enterprises of India

B-1/21

Sector 11, Mathura Road

Faridabad

121006

India

Add us to your address book



unsubscribe from this list update subscription preferences