Proud to say
I
am
SME
of
India
The One-Stop Solution Center for Entrepreneurs, MSMEs & Startups
Dun & Bradstreet
and
HDFC Bank
present
SME Knowledge Series
Plus
Spot Sanction of Loans and Take-over Proposals

15th February 2019, Friday
10am-1.30pm
Hotel Radisson Blu, Faridabad

Followed by Lunch
Registration Fee: NIL
Registration is Mandatory
SMS 'SME Series- your email id' to 9711123111
The Conference will focus on
An overview of MSME business in India

Opportunities for MSME business growth

Building blocks of SME Business

Borrowing of funds by SMEs

Accessing Credit

Role of Technology in SMEs

Foreign Trade and SME
This unique program is ideal for Owner-managers, Proprietors, and Partners, Directors in Small Enterprises and Business Division Heads and senior non-finance and finance executives in Medium Enterprises.
HDFC Bank will be having a Spot Sanction Loan Desk for SMEs at the event venue, for which we need interested customers to bring the following documents
Last 2 years audited financials

Sanction Letter of other bank (in case of takeover)

Last 6 month bank statement
Register now.
SMS 'SME Series - your email id' to 9711123111
Proud to say IamSMEofIndia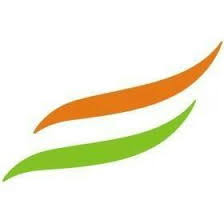 Sponsored
One-to-One Trade Meetings
24 April 2019
Taipei, Taiwan


One-to-one Meetings between Indian Buyers & Taiwanese Suppliers of
ICT, Green Products, Smart City
Sponsorship:
Air-ticket, 3 nights Hotel Stay at Taipei, Taiwan, Airport Transfers

About:
In order to facilitate and boost trade between the importers & buyers, B2B Meetings are organised. The manufacturers & suppliers from the mentioned industries will be organized for the meeting based on your interest. Having made great strides in technological development over the past years, Taiwan has now become one of the leading suppliers of technologically advanced products in all industries to the global market. This is an event featuring Strong Line-up of manufacturers and brilliant business opportunities. This event gives a wonderful opportunity to initiate and establish business with High end Taiwanese Manufacturers and Suppliers.

To apply, SMS "Taiwan - your email id" to 9711123111
or
E-mail to info@iamsmeofindia.com


GJEPC and IamSMEofIndia
present
MSME Day
at
Signature Show
India International Jewellery Show (IIJS), Mumbai

Special Session by


Mr. Rajive Chawla
Chairman, IamSMEofIndia

12th February 2019, Tuesday
10.00am - 4.00 pm

Proud to say IamSMEofIndia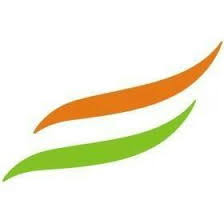 IamSMEofIndia
presents
Workshop on
Prevention of Sexual Harassment (POSH)
in the Workplace


Legal Responsibilities of Employers & the Management

16th February 2019, Saturday
10.00am-2.00pm
IamSMEofIndia Habitat Centre,
Sector 11, Mathura Road, Faridabad
Followed by Lunch
Registration Fee: Rs.2,000/- + GST= Rs.2,360/-
SMS 'POSH- your email id' to 9711123111

Do you Know...?
It is mandatory for Every Employer, Every Company, Every Institution to:
Form an Internal Committee at each Office or Branch where you have 10 or more employees

Frame Sexual Harassment Policy

Regularly Train and Sensitize all Employees by organising workshops at regular intervals

Provide safe working environment and grievance/ complaint redressal & reporting

Stiff Penalties on Employers in case of violations of above compliances
This is a MUST ATTEND workshop for ALL ENTREPRENEURS, HR Managers, CEOs, Department Heads
To equip the Employers & Managers with knowledge on the subject to prevent sexual harassment and develop in them professional competence for implementation of the statute
Objectives:
Participants will be able to list out / describe / define:
1) Sexual Harassment- Understand the difference between General & Sexual Harassment
2) Workplace- The Definition
3) Provisions of the Act
4) Related Judicial Pronouncements
5) Recommendations of Department Related Parliamentary Standing Committee
6) Constitution of Internal Complaints Committee (ICC)
7) Duties and Roles of ICC Presiding Officer / Member
8) Third Party Harassment
9) Role of an Employer
10) Preventive Policies (organization)
11 Organizational Best Practices
12) Conduct and Service Rules
13) Steps to Conduct Inquiry
Proud to say IamSMEofIndia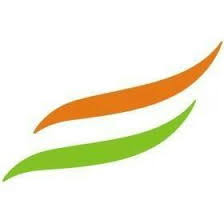 IamSMEofIndia
presents




Essentials of Good Financial Statements-
Your own documents & Credentials that define your future

Special Session by
CA Sangeet Gupta

23rd February 2019, Saturday
11am - 1.00 pm
IamSMEofIndia Habitat Center
Sector 11, Mathura Road, Faridabad

Followed by Lunch
Registration Fee: NIL
SMS 'Good Financials- your email id' to 9711123111
Are you struggling with following issues ?
• Banks, NBFCs, Financial Institutions are shy of giving you loans
• Your existing Bankers are not enhancing your CC limits or giving you New Term loans
• You find that your rate of interest is higher than other borrowers in the same Bank.
• New Banks or NBFCs are not keen to take over your existing loans
• While your business is old and established, you have given sufficient Collateral Security to your Bank, yet they are not extending additional loans for your expansion
• You have good orders but you are still struggling to convince Financial Institutions to invest in you
• You have good Profits in your balance sheets and P&L Accounts, yet your Banker is shy of providing additional funds and you are struggling to convince Financial Institutions for more loans

Learn the following
· What does a Bank or Financial Institution look at in your Balance Sheets and Financials
· What makes them decide whether they'll provide you additional funds
· What shall attract new Banks/ Financial Institutions to take over your loans at lower rates
· What makes good & attractive Financials
· How to prepare your business for Fund Raising for Future Expansion
· Importance of Good/ Strong Financials
· Impact of Good/ Strong Financials on your future Growth
· Importance of Financial Ratios, Cash Flow and Taxes
· Learn to Write your own future
Proud to say IamSMEofIndia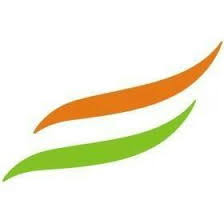 Now Available

Pre-approved Business Loans
upto Rs.75 Lakhs
@ 8.0 - 9.0% pa on reducing balance
With and Without Collateral




SMS 'Credit-your email id' to 9711123111
Open to all Micro, Small & Medium Enterprises
Located in Delhi (NCR)
Highlights:
With or Without Collateral

From Rs.10 lacs to Rs. 75 Lacs

Pre-Sanctioned, Pre-approved Limit in addition to your credit arrangement with existing bank

Interest rates 8.0% to 9.0%, depending upon the rating

Loans without Collateral shall be covered under CGTMSE
For any further queries kindly feel free to contact
Mr Parminder Singh, Executive Vice President, 9711101666
Or
Email at info@iamsmeofindia.com
Or
SMS "Credit - email id" to 9711123111
Proud to say IamSMEofIndia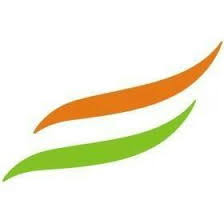 Women Entrepreneurs Cell (WEC)
IamSMEofIndia
presents
Entrepreneurship for Girls

Calendar of Activities
| | | | |
| --- | --- | --- | --- |
| Date | Venue: College | Topic | Time |
| 1st February | NGF | Business Research | 9.30 am to 12.45pm |
| 22nd February | Cannigo | Factory Visit | 9.30 am to 12.45pm |
| 5th March | K L Mehta Girls College | Marketing | 9.30 am to 12.45pm |
| 29th March | MVN University | Business Plan presentation | 9.30 am to 12.45pm |
SMS 'EFG- your email id' to 9711123111
Registration Fee: NIL
Proud to say IamSMEofIndia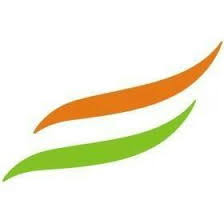 IMPORTANT UPDATES- February 2019 Calendar
1. ALL WORKING DAYS
Credit Facilitation and Credit Counselling
Financial Incentives
Subsidies & Support Programs
Walk-in: 9.30 am-5.30 pm, IamSMEofIndia Habitat Centre, Faridabad
Open to all
SMS "SME Support" to 9711123111

2. Pre-sanctioned, Pre-approved Loans upto Rs.75 lakhs @8.0% without Collateral Security
IamSMEofIndia, Sector 11, Mathura Road, Faridabad
SMS "Credit-your email id" to 9711123111

3. How to Grow Business & Double your Profits:
23rd March 2019, Saturday
10.00 am-5.00pm, IamSMEofIndia, Faridabad
Special Workshop by Dr. Praveen Srivastava Registration Fee: Rs.4,500/- per person plus GST
10% Early Bird discount for Registrations on or before 31 January 2019
For more details, SMS "Double Profits" to 9711123111

4. Professionals Network Group of India (PNGI)
Faridabad Chapter Meeting
9 February 2019, Saturday
2.00 - 5.00pm, IamSMEofIndia, Faridabad
For Registration, SMS "PNGI-your email id" to 9711123111

5. Meetings of the OPPORTUNITY CIRCLE-1
7, 14, 21,28 February 2019, Thursdays
8.00am-9.30am Sharp
Venue: Hotel Radisson Blu, Faridabad
Breakfast, Conference & Training Meeting Fee:
Rs.1400/-, Less 50% Sponsorship by IamSMEofIndia. Net Rs.700/- only
SMS "Opportunity Circle-1- your email id" to 9711123111

6. Meeting to Felicitate Recovery of Overdue & Stuck Payments for Micro & Small Enterprises
13, 20, 27 February 2019, Wednesdays
11.00 am-1.00pm, Chandigarh
Any Micro and Small Enterprise located in Haryana can take help of this Council to recover payments that are overdue and stuck anywhere in India
For more details, Support, SMS "Payment Recovery" to 9711123111

7. Prevention of Sexual Harassment (POSH) in the workplace:
16 February 2019, Saturday
10.00 - 2.00pm, IamSMEofIndia, Faridabad
Registration Fee: Rs.2,360/- per participant including GST
For Registration, SMS "POSH-your email id" to 9711123111

8. Essentials of Good Financial Statements:
23rd February 2019, Saturday
10.00 am-5.00pm, IamSMEofIndia, Faridabad
Special Workshop for all Entrepreneurs
Registration Fee: NIL
For more details, SMS "Double Profits" to 9711123111

Aviva, the Preferred Life Insurance Partner of
I
am
SME
of
India
Contact: 9999115261 Visit: www.avivaindia.com
Integrated Association of Micro Small & Medium Enterprises of India
(Not-for-Profit Institution for Growth & Development of MSMEs)
IamSMEofIndia Habitat Center, Sector 11, Mathura Road, Faridabad- 121006, Haryana, India
Ph: +91-9711101666 (EVP) ; +91-9711123111 (Executive Secretary)
E-mail: info@iamsmeofindia.com ; Website: www.iamsmeofindia.com
Regd. Office: Plot No.66, Sector 27-A, Faridabad- 121003
CIN NO : U73100HR2009NPL039044