Proud to say
I
am
SME
of
India
The One-Stop Solution Center for Entrepreneurs, MSMEs & Startups


IamSMEofIndia
presents
How to Grow Fast & Double your Profits


Special Session by
Dr. Praveen Srivastava

2nd February 2019, Saturday
9.30am - 5.00 pm
IamSMEofIndia Habitat Center
Sector 11, Mathura Road, Faridabad

SMS 'Sales- your email id' to 9711123111

Registration Fee: Rs.4,500/- plus GST
(Inclusive of Training, Tea, Lunch and Study Material)
Early Bird Discount 10%
for Registrations on or before 25 January 2019
Are you struggling with following issues ?
• How can I grow my Business
• How can I make my Business work
• How do I manage my staff and Team so that I will have time for my family and myself.
• How do I market my products or services
• What are the techniques used by Corporate Mangers to become successful in Business.
Learn the following
· Discover the key to get your team to deliver the results you want, without having to chase them
· How to hire good talent at the lowest cost, and people would love to work for you
· The secret of eliminating conflict & politics in the organisation
· Create a increment/ appraisal/ incentive system so that you don't have to haggle with employees
· How to Reduce Fixed Costs by 30%
· How to Eliminate follow ups which eat up 80% of your time
· Create a professional Organisational Structure
· Align your team with your company goals
· Create a new Company culture
· How to manage the cash flow in the company
· Set up systems, so that your business works with or without you.
DOUBLE YOUR PROFITS EVERY YEAR!!!
· Build the 3 fundamentals of winning Marketing Campaign
· Your prospects are looking for you all the time – Create a system to reach out to them
· Create a regular supply of fresh leads
· Make it Rain Referrals
· Create a system to record each enquiry and ensure that all follow-ups are complete
· Create a Winning Pitch, which converts these leads into meetings
· Get control of the right matrix to measure the performance of each sales person
· Create a Sales Funnel (From lead generation to order) such that leads don't drop.
Proud to say IamSMEofIndia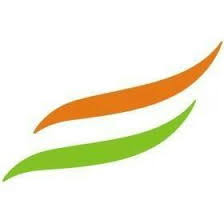 Now Available

Pre-approved Business Loans
upto Rs.75 Lakhs
@ 8.0 - 9.0% pa on reducing balance
With and Without Collateral




SMS 'Credit-your email id' to 9711123111
Open to all Micro, Small & Medium Enterprises
Located in Delhi (NCR)
Highlights:
With or Without Collateral

From Rs.10 lacs to Rs. 75 Lacs

Pre-Sanctioned, Pre-approved Limit in addition to your credit arrangement with existing bank

Interest rates 8.0% to 9.0%, depending upon the rating

Loans without Collateral shall be covered under CGTMSE
For any further queries kindly feel free to contact
Mr Parminder Singh, Executive Vice President, 9711101666
Or
Email at info@iamsmeofindia.com
Or
SMS "Credit - email id" to 9711123111
Proud to say IamSMEofIndia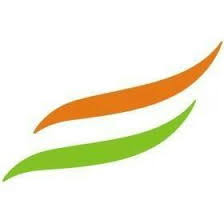 January Focus


Growth Acceleration Program for Small Enterprises
(GAPS)
Trainings + Incentives worth Lakhs of Rupees

SMS "Growfast - email id" to 9711123111
Program:
1. Special drive, Personal Guidance and Handholding for MSMEs and enable them accelerate their growth.

2. Provide various Grants, Financial Incentives and benefits

3. These Grants, Financial Incentives, Subsidies & Benefits range from minimum Rs. 25 lakhs to more than Rs.100 lakhs for each enterprise

We invite all MSMEs/ Entrepreneurs to join and benefit.

To check eligibility, fix one-to-one meeting/appointment,
SMS "Grow Fast - your email id" to 9711123111
or
Email to us at info@iamsmeofindia.com
Proud to say IamSMEofIndia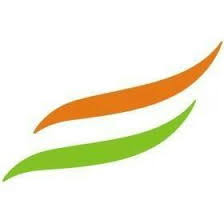 IamSMEofIndia App
The Largest Business Market on your Fingertips!
It's FREE!


The app is packed with everything the MSMEs, Startups, Entrepreneurs, Professionals, Institutions want to know about MSMEs.

It provides for trade and technology queries, policy updates, very useful business tools like networking, b2b Business opportunities, Financial Incentives, Subsidies, etc.

It also has tools to upload company logo, profile and product photographs, videos, E-brochures, pdf Files on the IamSMEofIndia website. Users have access to important information, reports, monthly publications, Business Opportunities, Updates. Professionals can upload their resume using the app. Manufacturers, Service Providers, Startups can upload and market their details.

The app also provides information on IamSMEofIndia's forthcoming events and register participation using the app.
Just Go to
www.iamsmeofindia.com
and
Sign-up for Free!
Open & build your own page by Signing up for Free.

Sign-up, post details, pictures, brochures, videos of your Enterprise, Services, Products

and it becomes an amazing website for you automatically

that you are yourself maintaining and updating daily with your fingertips in fraction of a second.

Add friends, Chat, Send messages and invite your business associates.

Invite your Business Associates, Contact & Friends to Sign-up

Start getting Business Enquiries and find new suppliers for yourself
The world of Business opportunities is right
here
, at your finger-tips!
It's your stepping stone to the world of Progressive Entrepreneurs!
Try it, and share your feedback with us at info@iamsmeofindia.com
Proud to say IamSMEofIndia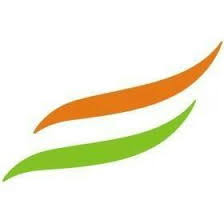 IMPORTANT UPDATES- January 2019 Calendar
1. This whole month Special focus on:
Credit Facilitation and Credit Counselling
Financial Incentives
Subsidies & Support Programs
Walk-in: 9.30 am-5.30 pm, IamSMEofIndia Habitat Centre, Faridabad
Open to all
SMS "SME Support" to 9711123111

2. Pre-sanctioned, Pre-approved Loans upto Rs.75 lakhs @8.0% without Collateral Security
IamSMEofIndia, Sector 11, Mathura Road, Faridabad
SMS "Credit-your email id" to 9711123111

3. How to raise Funding for your Startup?
12 January 2019, Saturday, 2.30pm-5.00pm
IamSMEofIndia, Sector 11, Mathura Road, Faridabad
SMS "Startup-Your email id" to 9711123111

4. Meetings of the OPPORTUNITY CIRCLE-1
3, 10, 17, 24, 31 January 2019, Thursdays
8.00am-9.30am Sharp
Venue: Hotel Radisson Blu, Faridabad
Breakfast, Conference & Training Meeting Fee:
Rs.1400/-, Less 50% Sponsorship by IamSMEofIndia. Net Rs.700/- only
SMS "Opportunity Circle-1- your email id" to 9711123111

5. Meeting to Felicitate Recovery of Overdue & Stuck Payments for Micro & Small Enterprises
2, 9, 16, 23, 30 January 2019, Wednesdays
11.00 am-1.00pm, Chandigarh
Any Micro and Small Enterprise located in Haryana can take help of this Council to recover payments that are overdue and stuck anywhere in India
For more details, Support, SMS "Payment Recovery" to 9711123111

6. How to Grow Business & Double your Profits:
2nd February 2019, Saturday
10.00 am-5.00pm, IamSMEofIndia, Faridabad
Special Workshop by Dr. Praveen Srivastava Registration Fee: Rs.4,500/- per person plus GST
10% Early Bird discount for Registrations on or before 25 January 2019
For more details, SMS "Double Profits" to 9711123111
Aviva, the Preferred Life Insurance Partner of
I
am
SME
of
India
Contact: 9999115261 Visit: www.avivaindia.com
Integrated Association of Micro Small & Medium Enterprises of India
(Not-for-Profit Institution for Growth & Development of MSMEs)
IamSMEofIndia Habitat Center, Sector 11, Mathura Road, Faridabad- 121006, Haryana, India
Ph: +91-9711101666 (EVP) ; +91-9711123111 (Executive Secretary)
E-mail: info@iamsmeofindia.com ; Website: www.iamsmeofindia.com
Regd. Office: Plot No.66, Sector 27-A, Faridabad- 121003
CIN NO : U73100HR2009NPL039044
I
am
SME
of
India
is India's first "GOLD GRADE" National Level Business Member Association
Accredited by NABET-QCI
Adjudged No.1 at the National Level as "The Most Responsible Business Member Organisation"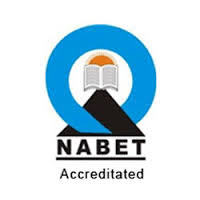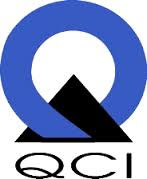 Copyright © 2019 Integrated Association of Micro, Small & Medium Enterprises of India, All rights reserved.
Disclaimer: The contents of this email are confidential and are intended for the addressee/s only. If any error has misdirected this e-mail, you must not use, disclose, distribute, copy, print, or rely on this e-mail.. If you are not the intended recipient please advise by return email. We do not warrant that this email is free of a virus or any other defect. Care has been taken to provide authentic information, but it is advisable to confirm/verify with a qualified legal practitioner before implementing any suggestions. You are receiving this email as present or potential Member/Associate of Integrated Association of Micro, Small & Medium Enterprises of India. If you do not wish to receive these e-mails, please reply and write "UNSUBSCRIBE" in the subject field.

Our mailing address is:


Integrated Association of Micro, Small & Medium Enterprises of India

Plot No 66

Sector - 27A

Faridabad

121003

India

Add us to your address book