IamSMEofIndia
presents


Health & Fitness for all
For Entrepreneurs, Businesses, Professionals & Startups
For Youngsters & For Evergreen
For Men & Women
For Friends & Families
by


Aminder Singh
Celebrity Trainer

22nd December 2018, Saturday
12.00 - 2.00 pm
IamSMEofIndia Habitat Center
Sector 11, Mathura Road, Faridabad

SMS 'Fit Forever- your email id' to 9711123111
Registration Fee: NIL
Know all about Health, Fitness and Lifestyle, Natural Bodybuilding, Transformations, Weight gain & weight loss and Rehabilitation from Injuries.

Get your myths cleared, Get answers to your doubts & get solutions and way forward to your lifestyle fitness problems!

Join with your family & friends!
Proud to say IamSMEofIndia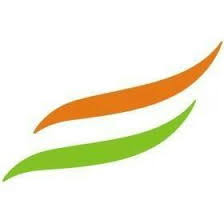 Now Available

Pre-approved Business Loans
upto Rs.75 Lakhs
@ 8.0 - 9.0% pa on reducing balance
With and Without Collateral




SMS 'Credit-your email id' to 9711123111
Open to all Micro, Small & Medium Enterprises
Located in Delhi (NCR)
Highlights:
With or Without Collateral

From Rs.10 lacs to Rs. 75 Lacs

Pre-Sanctioned, Pre-approved Limit in addition to your credit arrangement with existing bank

Interest rates 8.0% to 9.0%, depending upon the rating

Loans without Collateral shall be covered under CGTMSE
For any further queries kindly feel free to contact
Mr Parminder Singh, Executive Vice President, 9711101666
Or
Email at info@iamsmeofindia.com
Or
SMS "Credit - email id" to 9711123111
Proud to say IamSMEofIndia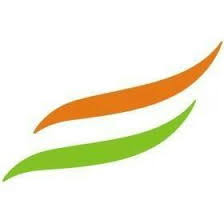 December Focus

Growth Acceleration Program for Small Enterprises
(GAPS)



Trainings + Incentives worth Lakhs of Rupees
Exclusively for SMEs located in
Conforming Areas or with CLU

SMS "Growfast - email id" to 9711123111
This whole month, we shall focus on Micro, Small and Medium Enterprises and Businesses located in Conforming areas or with CLU located in Haryana.

Program:
1. Enable and facilitate the Micro, Small or Medium Manufacturing Enterprises achieve the Highest Recognition for SMEs in India - The Zero Defect Zero Effect ZED Certification.
Special drive, Personal Guidance and Handholding.
80% Financial Subsidy for Micro, 60% for Small and 50% for Medium Enterprises

2. Provide various other Grants, Financial Incentives and benefits, Trainings & Handholding so that they can Grow Faster

3. These Grants, Financial Incentives, Subsidies & Benefits range from minimum Rs. 25 lakhs for each unit to even more than Rs.100 lakhs for each enterprise

We invite all existing Manufacturing SMEs with CLU or located in Conforming Industrial areas, IMTs, HUDA or HSIIDC Industrial Areas or approved Private Industrial Parks in the state of Haryana to join and benefit.

To fix one-to-one meeting/appointment,
SMS "Grow Fast - your email id" to 9711123111
or
Email to us at info@iamsmeofindia.com
Proud to say IamSMEofIndia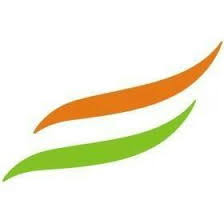 Aviva, the Preferred Life Insurance Partner of
I
am
SME
of
India
Contact: 9999115261 Visit: www.avivaindia.com
Integrated Association of Micro Small & Medium Enterprises of India
(Not-for-Profit Institution for Growth & Development of MSMEs)
IamSMEofIndia Habitat Center, Sector 11, Mathura Road, Faridabad- 121006, Haryana, India
Ph: +91-9711101666 (EVP) ; +91-9711123111 (Executive Secretary)
E-mail: info@iamsmeofindia.com ; Website: www.iamsmeofindia.com
Regd. Office: Plot No.66, Sector 27-A, Faridabad- 121003
CIN NO : U73100HR2009NPL039044
I
am
SME
of
India
is India's first "GOLD GRADE" National Level Business Member Association
Accredited by NABET-QCI
Adjudged No.1 at the National Level as "The Most Responsible Business Member Organisation"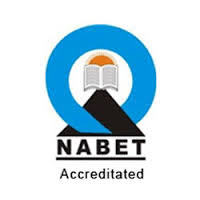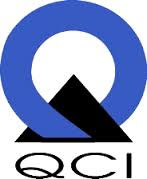 Copyright © 2018 Integrated Association of Micro, Small & Medium Enterprises of India, All rights reserved.
Disclaimer: The contents of this email are confidential and are intended for the addressee/s only. If any error has misdirected this e-mail, you must not use, disclose, distribute, copy, print, or rely on this e-mail.. If you are not the intended recipient please advise by return email. We do not warrant that this email is free of a virus or any other defect. Care has been taken to provide authentic information, but it is advisable to confirm/verify with a qualified legal practitioner before implementing any suggestions. You are receiving this email as present or potential Member/Associate of Integrated Association of Micro, Small & Medium Enterprises of India. If you do not wish to receive these e-mails, please reply and write "UNSUBSCRIBE" in the subject field.

Our mailing address is:


Integrated Association of Micro, Small & Medium Enterprises of India

Plot No 66

Sector - 27A

Faridabad

121003

India

Add us to your address book



unsubscribe from this list update subscription preferences