13 December 2018, Thursday
IamSMEofIndia Habitat Center, Faridabad
13th December
2.30-4.30pm
Exporters Awareness Camp

Exporters of Engineering Goods & Services
All about the Support and Incentives available for




13th December 2018, Thursday
2.30pm-4.30pm
IamSMEofIndia Habitat Center
Sector 11, Mathura Road, Faridabad
Open to all Micro and Small Enterprises
Located in any area- Conforming, non-conforming, villages or anywhere in India

The Special Incentives & Subsidies shall surprise you.
Join, be aware, avail and increase your Global presence.

SMS "Exports - email id" to 9711123111
13th December
10am-2pm
On-the Spot Registration for
Zero Defect Zero Effect
The Highest Honour & The Most Prestigious Certification for Manufacturing MSMEs in India
13th December 2018, Thursday
10.00am - 2.00pm
IamSMEofIndia Habitat Center
Sector 11, Mathura Road, Faridabad
Open to all Manufacturing Units Located in Conforming Areas or with CLU.
Join with the list of documents required and register on the spot under guidance from experts
SMS "ZED - email id" to 9711123111
Proud to say IamSMEofIndia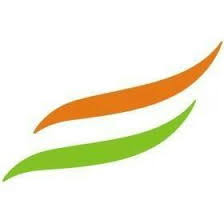 EEPC India


(Ministry of Commerce & Industry, Govt. of India)
In Association with
IamSMEofIndia


Invites you to the
Export Awareness Seminar on
EXIM Policy for MSME and
Business Opportunities at IESS-VIII

Day & Date

Thursday, 13th December, 2018

Time

2.30 PM

Venue

IamSMEofIndia Habitat Center,
Sector 11, Mathura Road, Faridabad 121 006

Participation Fees

No Participation fee but prior Registration is must
(The Session will be followed by High Tea)
EEPC INDIA :
EEPC India has been the face of Indian engineering exports over a span of 63 years when India grew from a nation exporting just $10 million of engineering goods in 1955 to $76.2 billion in 2017-18 and is regarded as the model EPC in India by the Union Ministry of Commerce and Industry.

EEPC India is the premier trade and investment promotion organisation in India. It is sponsored by the Ministry of Commerce & Industry, Government of India, and caters to the Indian engineering sector. As an advisory body it actively contributes to the policies of the Government of India and acts as an interface between the engineering industry and the government.

WHO SHOULD ATTEND
Entrepreneurs, Exporters / Importers, Manufacturers/Traders, Employees of export house/status holders, Anyone with interest in Exports, Senior Management Personnel, CEOs, CFOs etc.

TENTATIVE PROGRAM
Registration
Welcome Address by Shri Pradeep Agarwal ,Deputy Chairman, EEPC INDIA

Introductory Address by Mr. Rajiv Chawla, Chairman, IAMSME on MSME Support and outreach program.
Interactive session on Exim benefits by Mr. Sanjay Beswal, Regional Committee member and Director, Andees Consulting.

Address by Mr. Rakesh Suraj, Regional Director, EEPC India on Global Business Opportunities in IESS and EEPC India Membership benefit.

Open House Session
Vote of Thanks and High Tea
As we have limited number of seats, kindly send us filled registration form placed below at the earliest. There are no participation charges but prior confirmation is MUST.

SMS 'Exports - your email id' to 9711123111
Proud to say IamSMEofIndia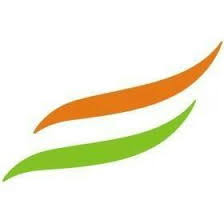 Now Available

Pre-approved Business Loans
upto Rs.75 Lakhs
@ 8.0 - 9.0% pa on reducing balance
With and Without Collateral




SMS 'Credit-your email id' to 9711123111
Open to all Micro, Small & Medium Enterprises
Located in Delhi (NCR)
Highlights:
With or Without Collateral

From Rs.10 lacs to Rs. 75 Lacs

Pre-Sanctioned, Pre-approved Limit in addition to your credit arrangement with existing bank

Interest rates 8.0% to 9.0%, depending upon the rating

Loans without Collateral shall be covered under CGTMSE
For any further queries kindly feel free to contact
Mr Parminder Singh, Executive Vice President, 9711101666
Or
Email at info@iamsmeofindia.com
Or
SMS "Credit - email id" to 9711123111
Proud to say IamSMEofIndia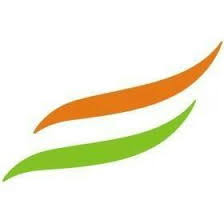 December Focus

Growth Acceleration Program for Small Enterprises
(GAPS)



Trainings + Incentives worth Lakhs of Rupees
Exclusively for SMEs located in
Conforming Areas or with CLU

SMS "Growfast - email id" to 9711123111
This whole month, we shall focus on Micro, Small and Medium Enterprises and Businesses located in Conforming areas or with CLU located in Haryana.

Program:
1. Enable and facilitate the Micro, Small or Medium Manufacturing Enterprises achieve the Highest Recognition for SMEs in India - The Zero Defect Zero Effect ZED Certification.
Special drive, Personal Guidance and Handholding.
80% Financial Subsidy for Micro, 60% for Small and 50% for Medium Enterprises

2. Provide various other Grants, Financial Incentives and benefits, Trainings & Handholding so that they can Grow Faster

3. These Grants, Financial Incentives, Subsidies & Benefits range from minimum Rs. 25 lakhs for each unit to even more than Rs.100 lakhs for each enterprise

We invite all existing Manufacturing SMEs with CLU or located in Conforming Industrial areas, IMTs, HUDA or HSIIDC Industrial Areas or approved Private Industrial Parks in the state of Haryana to join and benefit.

To fix one-to-one meeting/appointment,
SMS "Grow Fast - your email id" to 9711123111
or
Email to us at info@iamsmeofindia.com
Proud to say IamSMEofIndia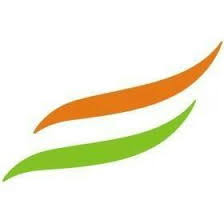 IamSMEofIndia App
The Largest Business Market on your Fingertips!
It's FREE!


The app is packed with everything the MSMEs, Startups, Entrepreneurs, Professionals, Institutions want to know about MSMEs.

It provides for trade and technology queries, policy updates, very useful business tools like networking, b2b Business opportunities, Financial Incentives, Subsidies, etc.

It also has tools to upload company logo, profile and product photographs, videos, E-brochures, pdf Files on the IamSMEofIndia website. Users have access to important information, reports, monthly publications, Business Opportunities, Updates. Professionals can upload their resume using the app. Manufacturers, Service Providers, Startups can upload and market their details.

The app also provides information on IamSMEofIndia's forthcoming events and register participation using the app.
Just Go to
www.iamsmeofindia.com
and
Sign-up for Free!
Open & build your own page by Signing up for Free.

Sign-up, post details, pictures, brochures, videos of your Enterprise, Services, Products

and it becomes an amazing website for you automatically

that you are yourself maintaining and updating daily with your fingertips in fraction of a second.

Add friends, Chat, Send messages and invite your business associates.

Invite your Business Associates, Contact & Friends to Sign-up

Start getting Business Enquiries and find new suppliers for yourself
The world of Business opportunities is right
here
, at your finger-tips!
It's your stepping stone to the world of Progressive Entrepreneurs!
Try it, and share your feedback with us at info@iamsmeofindia.com
Proud to say IamSMEofIndia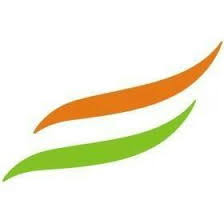 IMPORTANT UPDATES- December 2018 Calendar
1. This whole month Special focus on:
Credit Facilitation and Credit Counselling
Financial Incentives
Subsidies & Support Programs
Walk-in: 9.30 am-5.30 pm, IamSMEofIndia Habitat Centre, Faridabad
Open to all
SMS "SME Support" to 9711123111

2. Zero Defect Zero Effect Camp
6, 13, 20, 27 December 2018, Thursdays, 11am-4pm
Special Registration Camp for MSMEs to enrol in
Zero Defect Zero Effect
IamSMEofIndia, Sector 11, Mathura Road, Faridabad
SMS "ZED" to 9711123111

3. GeM Registration Camp
7th December 2018, Friday, 10am-2pm
Special Registration Camp for MSMEs to enrol in
GeM Portal
IamSMEofIndia, Sector 11, Mathura Road, Faridabad
SMS "ZED" to 9711123111

4. Pre-sanctioned, Pre-approved Loans upto Rs.75 lakhs
11th December 2018, Friday, 3.00pm
Signing of MoU
IamSMEofIndia, Sector 11, Mathura Road, Faridabad
SMS "Credit-your email id" to 9711123111

5. Special Awareness Camp on All the Incentives & Support for Exporters of Engineering Goods & Services
13th December 2018, Thursday, 2.30pm-4.30pm
IamSMEofIndia, Sector 11, Mathura Road, Faridabad
SMS "Exports-Your email id" to 9711123111

6. Meetings of the OPPORTUNITY CIRCLE-1
6, 13, 27 November 2018, Thursdays
8.00am-9.30am Sharp
Venue: Hotel Radisson Blu, Faridabad
Breakfast, Conference & Training Meeting Fee:
Rs.1400/-, Less 50% Sponsorship by IamSMEofIndia. Net Rs.700/- only
SMS "Opportunity Circle-1- your email id" to 9711123111

7. Special Visitor Meeting of the OPPORTUNITY CIRCLE-1
18th December, 2018, Tuesday, 5.30pm sharp
Venue: Hotel Radisson Blu, Faridabad
SMS "visitor- your email id" to 9711123111

8. Meeting to Felicitate Recovery of Overdue & Stuck Payments for Micro & Small Enterprises
5, 12, 19, 26 December 2018, Wednesdays
11.00 am-1.00pm, Chandigarh
Any Micro and Small Enterprise located in Haryana can take help of this Council to recover payments that are overdue and stuck anywhere in India
For more details, Support, SMS "Payment Recovery" to 9711123111
Aviva, the Preferred Life Insurance Partner of
I
am
SME
of
India
Contact: 9999115261 Visit: www.avivaindia.com
Integrated Association of Micro Small & Medium Enterprises of India
(Not-for-Profit Institution for Growth & Development of MSMEs)
IamSMEofIndia Habitat Center, Sector 11, Mathura Road, Faridabad- 121006, Haryana, India
Ph: +91-9711101666 (EVP) ; +91-9711123111 (Executive Secretary)
E-mail: info@iamsmeofindia.com ; Website: www.iamsmeofindia.com
Regd. Office: Plot No.66, Sector 27-A, Faridabad- 121003
CIN NO : U73100HR2009NPL039044