IamSMEofIndia
The Gateway to the world of Progressive Indian MSMEs
IamSMEofIndia
presents
Credit Facilitation & Credit Counseling Day


20th November 2018, Tuesday
10.30 am - 1.00pm
IamSMEofIndia Habitat Centre, Mathura Road, Sector 11, Faridabad
SMS "SME Credit" to 9711123111
Open to all SMEs & Startups
Do you know... ?
Which Institutions can offer you:
• The fastest loan?
• The Lowest rates of interest?
• The Collateral-free loan?
• Loan for Startups?
• Loan for expansion of existing business?
• Is it possible to borrow more than the value of Collateral?
• Which is the best for you- PSU/ Private/ Foreign Bank or NBFCs?
• Should you avail of loans only from one bank or from multiple sources?
• If you avail of loan from a Bank and your property is with them as Collateral security, can you simultaneously borrow from another bank?
• Are you eligible for loan more than Collateral Value?
• If you have OD/ CC limits from a Bank (against Stocks + Receivables), can you avail of Bills Discounting/ Factoring/ Advance against Purchase Bill from another Institution?
• What are the types of loans available for MSMEs?
• Which type of loan is most suitable for you?
• Is it possible to raise funds against your Property in Colonies/ non-conforming areas?
• Do banks/ institutions give loans to units located in non-conforming areas?
• How can you help your Workmen, Supervisors raise home loans for low-cost Housing without your liability or guarantee, and help them permanently settle and turn into your loyal, long term workforce?
• Is there any subsidy or discount on interest rates for MSMEs?
• Are there any Incentives or Subsidies for MSMEs?
• What are the Alternative Sources of Finance for MSMEs?
• What is the best fund raising Strategy for your business?
• In case the payment gets stuck, which is the fastest way to recover? What are the chances of recovery? In the present legal system, how much time does it take? Weeks, months or years?
To find not just the theoretical answers but practical solutions and complete handholding, join:

Credit Facilitation & Counselling Day
20th November 2018, Tuesday
10.30 am - 1.00pm
IamSMEofIndia Habitat Centre, Mathura Road, Sector 11, Faridabad
SMS "SME Credit - your email id" to 9711123111
Open to all existing SMEs, Startups, Young & Evergreen Entrepreneurs

Call us, fix time and walk in to discuss your financial needs, take advice or hand over your challenges to our experienced Team, walk out smiling and stress free.

For Appointment, Call
Parminder Singh 9711101666
or LekhRaj Sharma 9711123111
or email to info@iamsmeofindia.com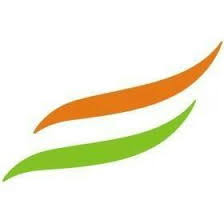 IamSMEofIndia Habitat Centre
Sector 11, Mathura Road, Faridabad
(Metro Pillar No.869)
IamSMEofIndia App
The Largest Business Market on your Fingertips!
It's FREE!


We take pleasure to inform the launch of our Android mobile app – IamSMEofIndia

The app is packed with everything the MSMEs, Startups, Entrepreneurs, Professionals, Institutions want to know about MSMEs.

It provides for trade and technology queries, policy updates, very useful business tools like networking, b2b Business opportunities, Financial Incentives, Subsidies, etc.

It also has tools to upload company logo, profile and product photographs, videos, E-brochures, pdf Files on the IamSMEofIndia website. Users have access to important information, reports, monthly publications, Business Opportunities, Updates. Professionals can upload their resume using the app. Manufacturers, Service Providers, Startups can upload and market their details.

The app also provides information on IamSMEofIndia's forthcoming events and register participation using the app.
Just Go to
www.iamsmeofindia.com
and
Sign-up for Free!
Open & build your own page by Signing up for Free.

Sign-up, post details, pictures, brochures, videos of your Enterprise, Services, Products

and it becomes an amazing website for you automatically

that you are yourself maintaining and updating daily with your fingertips in fraction of a second.

Add friends, Chat, Send messages and invite your business associates.

Invite your Business Associates, Contact & Friends to Sign-up

Start getting Business Enquiries and find new suppliers for yourself
The world of Business opportunities is right
here
, at your finger-tips!
It's your stepping stone to the world of Progressive Entrepreneurs!
Try it, and share your feedback with us at info@iamsmeofindia.com
Proud to say IamSMEofIndia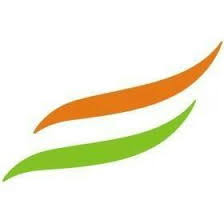 IMPORTANT UPDATES- October'18 Calendar
1. 2nd November 2018
MSME Support & Outreach
Vigyan Bhawan, New Delhi
Chief Guest: Sh. Narendra Modi, Hon'ble Prime Minister of India
Guests of Honour:
Sh Arun Jaitley, Hon'ble Finance Minister of India
Sh Guiriraj Singh, Hon'ble Minister of State for MSMEs

2. 20 & 27 November 2018, Tuesday
Credit Facilitation and Credit Counselling Day
Know all about Loans and Credit Schemes foe Small Businesses
Plus Financial Incentives, Subsidies & Support Programs available for Small Businesses worth More than Rs.81 lakh per unit + Annual Savings running into crores
10.30 am-1.00 pm, IamSMEofIndia Habitat Centre, Faridabad
Registration Fee: NIL
Open to all
SMS "SME Credit" to 9711123111

3. 27th November 2018, Tuesday
IPR- How to protect your Trade Marks, File for Patents
3.00 pm, IamSMEofIndia Habitat Centre, Faridabad
Followed by Hi-tea
Registration Fee: NIL
SMS 'IPR" to 9711123111

4. Meetings of the OPPORTUNITY CIRCLE-1
1, 15, 22, 29 November 2018, Thursdays
8.00am-9.30am Sharp
Venue: Hotel Radisson Blu, Faridabad
Breakfast, Conference & Training Meeting Fee:
Rs.1400/-, Less 50% Sponsorship by IamSMEofIndia. Net Rs.700/- only
SMS "Opportunity Circle-1- your email id" to 9711123111

5. Meeting to Felicitate Recovery of Overdue & Stuck Payments for Micro & Small Enterprises
2nd & 28th November 2018, Wednesdays
11.00 am-1.00pm, Chandigarh
Any Micro and Small Enterprise located in Haryana can take help of this Council to recover payments that are overdue and stuck anywhere in India
For more details, Support, SMS "Payment Recovery" to 9711123111
Aviva, the Preferred Life Insurance Partner of
I
am
SME
of
India
Contact: 9999115261 Visit: www.avivaindia.com
I
am
SME
of
India
is India's first "GOLD GRADE" National Level Business Member Association
Accredited by NABET-QCI
Adjudged No.1 at the National Level as "The Most Responsible Business Member Organisation"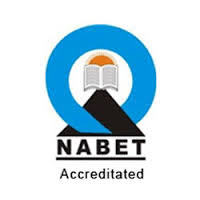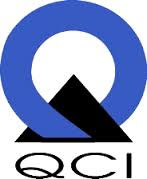 Copyright © 2018 Integrated Association of Micro, Small & Medium Enterprises of India, All rights reserved.
Disclaimer: The contents of this email are confidential and are intended for the addressee/s only. If any error has misdirected this e-mail, you must not use, disclose, distribute, copy, print, or rely on this e-mail.. If you are not the intended recipient please advise by return email. We do not warrant that this email is free of a virus or any other defect. Care has been taken to provide authentic information, but it is advisable to confirm/verify with a qualified legal practitioner before implementing any suggestions. You are receiving this email as present or potential Member/Associate of Integrated Association of Micro, Small & Medium Enterprises of India. If you do not wish to receive these e-mails, please reply and write "UNSUBSCRIBE" in the subject field.

Our mailing address is:


Integrated Association of Micro, Small & Medium Enterprises of India

Plot No 66

Sector - 27A

Faridabad 121003

India

Add us to your address book



unsubscribe from this list update subscription preferences